South Downs Way Route
The South Downs Way is a National Trail within the South Downs National Park that stretches from Winchester to Beachy Head in Eastbourne and is 160km (100 miles) long.
The South Downs Way route covers both the counties Hampshire and Sussex. For walkers, the trail can be attempted in one long stretch or over several weekends; a typical completion time is 7-9 days if you walk around 12-15 miles a day.
For cyclists and horse riders, the route can take just a few days. The route has a few steep climbs, but is achievable for anyone with a reasonable level of fitness.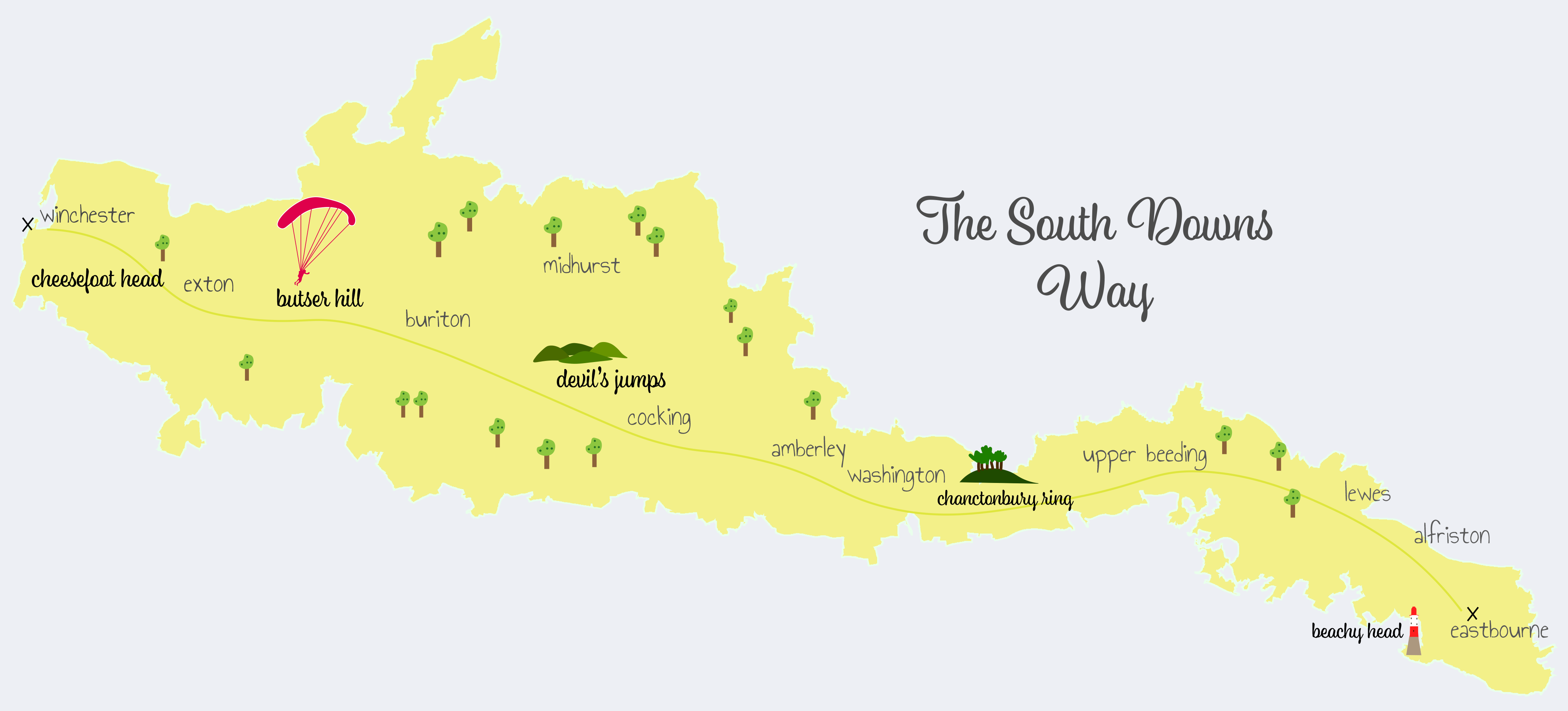 South Downs Way Route Overview
The South Downs Way route is suitable for walkers, cyclists and horse riders for the full 160km as most of the trail is on bridleways. Occasionally some parts of the route are on roads or footpaths, but there is always an alternative for cyclists and horse riders. This is more common towards the end of the trail around Alfriston and Eastbourne.
The South Downs Way route displays some of the most breath-taking scenery, with various landscapes of chalk downs, traditional English villages, rivers and woodlands. While the route can be enjoyed in either direction, perhaps the most sensible is to start at Winchester and finish with the dramatic scenery of the Seven Sisters cliffs.
Towards the end of the trail, the final stretch from Alfriston to Eastbourne is possibly the most scenic of them all. This takes you over the cliffs of the Seven Sisters down to Beachy Head, giving fantastic views of the English Channel.