Running the South Downs Way
The South Downs Way presents a diverse range of running routes to suit various preferences and fitness levels. Whether you're a seasoned marathoner or a casual jogger, you'll find a path that matches your stride. The well-maintained trails, gentle ascents, and descents make it an ideal playground for runners of all abilities.
As you embark on your running adventure, prepare to be captivated by the enchanting vistas that unfold before you. The undulating hills, expansive meadows, and rolling farmlands provide a breathtaking backdrop as you effortlessly traverse the South Downs Way. Feel the wind on your face and soak in the panoramic views that stretch across the horizon, offering glimpses of the serene coastline, charming villages, and lush green countryside.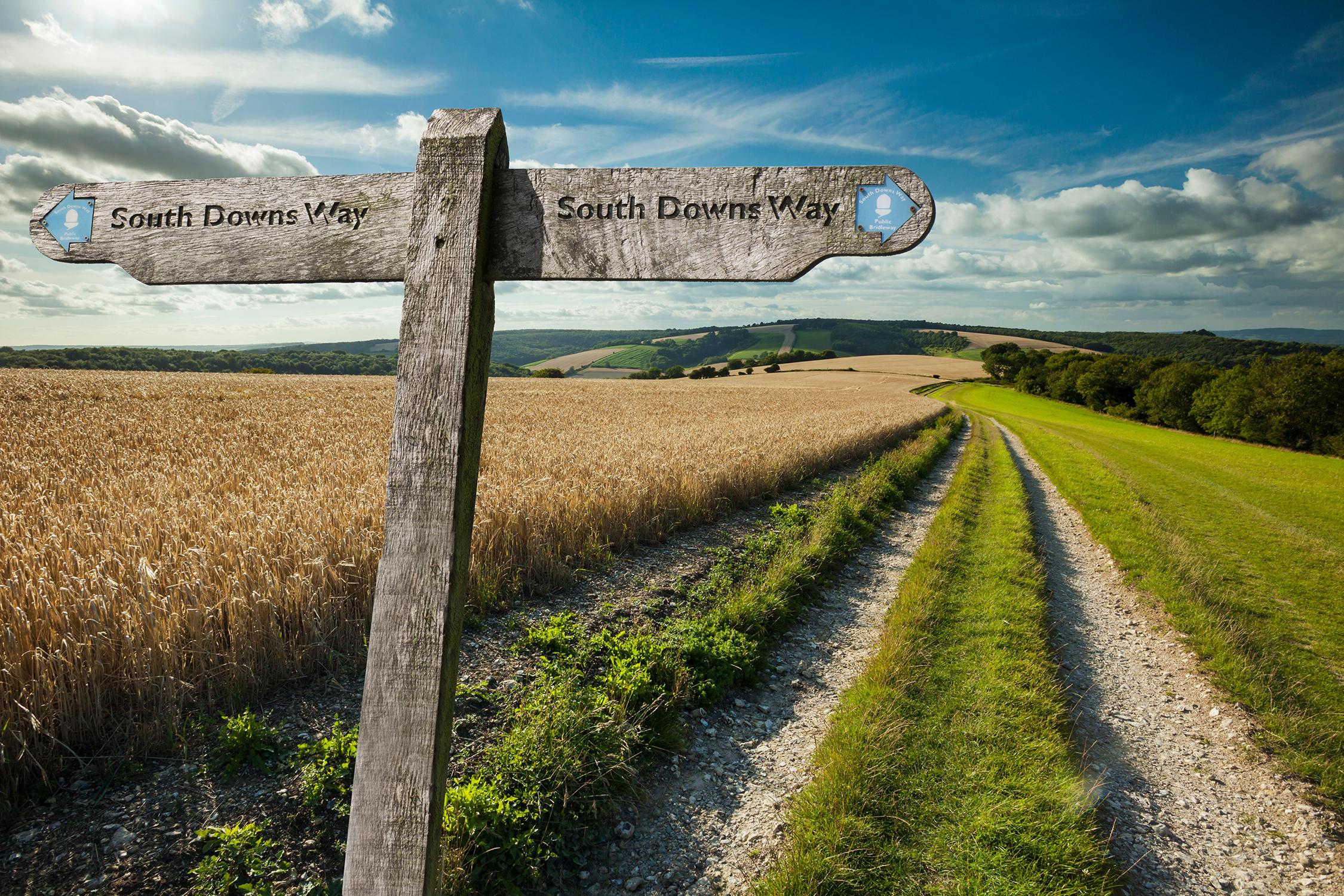 FAQs
How long does the South Downs Way take to run?
The duration it takes to run the South Downs Way can vary depending on individual fitness levels, running speed, and personal goals. Generally, completing the full length of the South Downs Way requires several days for most runners. For experienced ultra-runners or those aiming for a faster pace, it is possible to complete the entire route within 24 to 48 hours. On the other hand, runners who prefer a more relaxed pace or wish to enjoy the scenery and attractions along the way may choose to complete the South Downs Way over the course of several days.
Which way should I run the South Downs Way?
You can begin running the South Downs Way in Winchester or Eastbourne and either way is great, but running along the cliffs and Beachy Head is a particularly impressive finishing line for your last day.
How long is the South Downs Way?
Officially the South Downs Way is 100 miles long, but if you are running to and from accommodation and lunch spots and any other detours then it's guaranteed you will run a lot more than that.
Where should I stay on the South Downs Way?
At the end of a route section, you will nearly always find a pub or B&B in the village or town in which to stop off. There are also plenty of pubs, Airbnb's and campsites nearby the South Downs Way, and you can get to these by public transport or walk if they aren't too far. Visit our accommodation page for more information.
Is there somewhere I can store luggage whilst walking the South Downs Way?
South Downs Way Baggage Transfer offers a bagger transfer service and will collect and deliver your bags to your accommodation for a fee. Find out more here.