The cool crisp days and plethora of trees bursting with autumnal glory make it the perfect time to grab those walking boots and enjoy a leisurely ramble. If you want to experience a day out walking near the South Downs and are looking for some autumnal beauty spots near Hampshire and Sussex, then look no further. Whether it's a dog-friendly walk, scenic National Trust location or peaceful garden you are after, these locations will be sure to give you some inspiration.
We have compiled a list of some of the best walks in the South Downs that should be on your list to visit this year and are guaranteed to give you some Autumnal photos.
1. Ebernoe Common
For a lovely woodland circular walk, why not visit Ebernoe Common near Petworth, a site of special scientific interest. You can park at the church and follow the footpaths, see the 2-mile route for more information. Ebernoe Common boasts a variety of rich wildlife, funghi, streams, ponds, bridges and meadows. While it makes a lovely walk in Autumn, make sure you visit in Spring to view the bluebells, butterflies and flowers.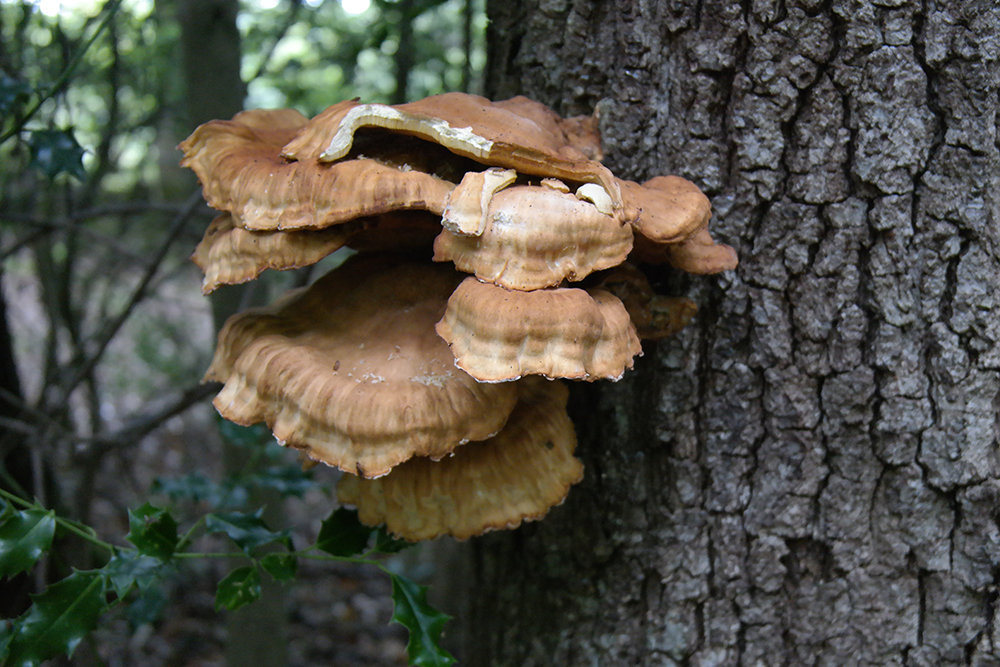 2. Nymans
Nymans is a picturesque National Trust garden, created by the Messel family, and is a lovely location to admire views, manicured gardens and the ruins. A handy kiosk serving hot drinks will allow you to warm your hands as you stroll through the gardens and admire the ever-changing landscape. Dogs are allowed in the woodland accessible through the car park but not in the gardens. There are different routes available depending on how far you want to walk, but they range from less than a mile to 2.5 miles. If you are looking for a walk with a whole lot of variety – Nymans has it all.
3. Leonardslee Gardens

Leonardslee Gardens has an amazing collection of trees displaying their autumnal colours, creating a beautiful display of reds, pinks, oranges and yellows. There are numerous walks to enjoy through the 240 acres of gardens, parkland and forest areas and you can bring your dog on a short lead, although not in the café. There is also a rock garden to explore its twisting paths and vibrant trees. In addition, Leonardslee Gardens boasts a huge range of wildlife, including foxes, squirrels, rabbits, voles, badgers and even wallabies!
4. Petworth Park

Petworth is a 17th-century Grade I listed country house and deer park. For those wanting to run off some steam for both you and the dog, this is a perfect location with fantastic views. It is a great place for photographers wanting to capture stunning photos of the deer, runners to enjoy the wide paths and for walkers to enjoy the fresh air. The car park can be very busy so bear that in mind when you are deciding what time to enjoy a walk (earlier is usually better!).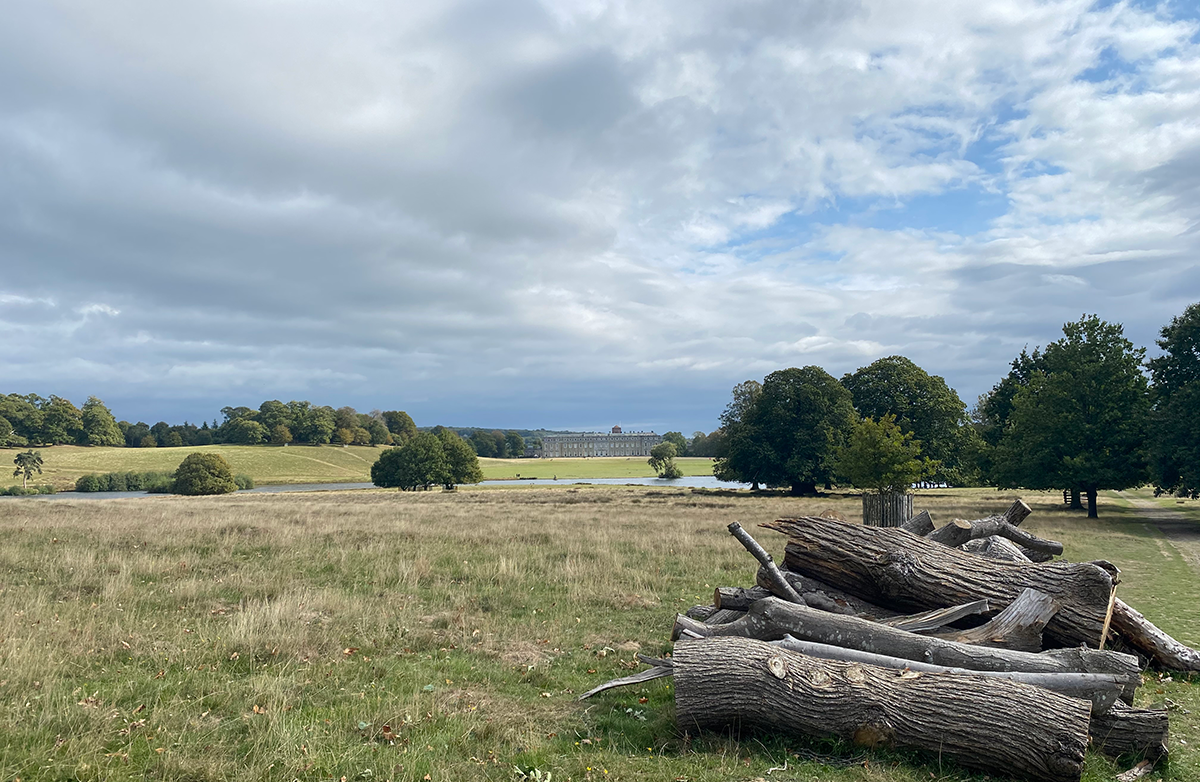 5. Sheffield Park

Sheffield Park is another National Trust location and has to be one of the top locations for an autumnal walk in Sussex. There is an abundance of trees changing colour creating stunning reflections in the four beautiful lakes. The gardens provide a place to sit and enjoy the space and admire the multitude of colours that come out during Autumn. There is even an Autumn Colour Watch page that updates you on the colours of the trees so you can see how the park is transforming and ensure you get the most out of your experience. Once you have wandered around the gardens, you can visit the surrounding parkland which does not need to be pre-booked. It is a perfect wildlife haven and home to a natural woodland play trail – perfect for the kids. You can also follow a 3-mile walk around the parkland and can bring dogs on short leads.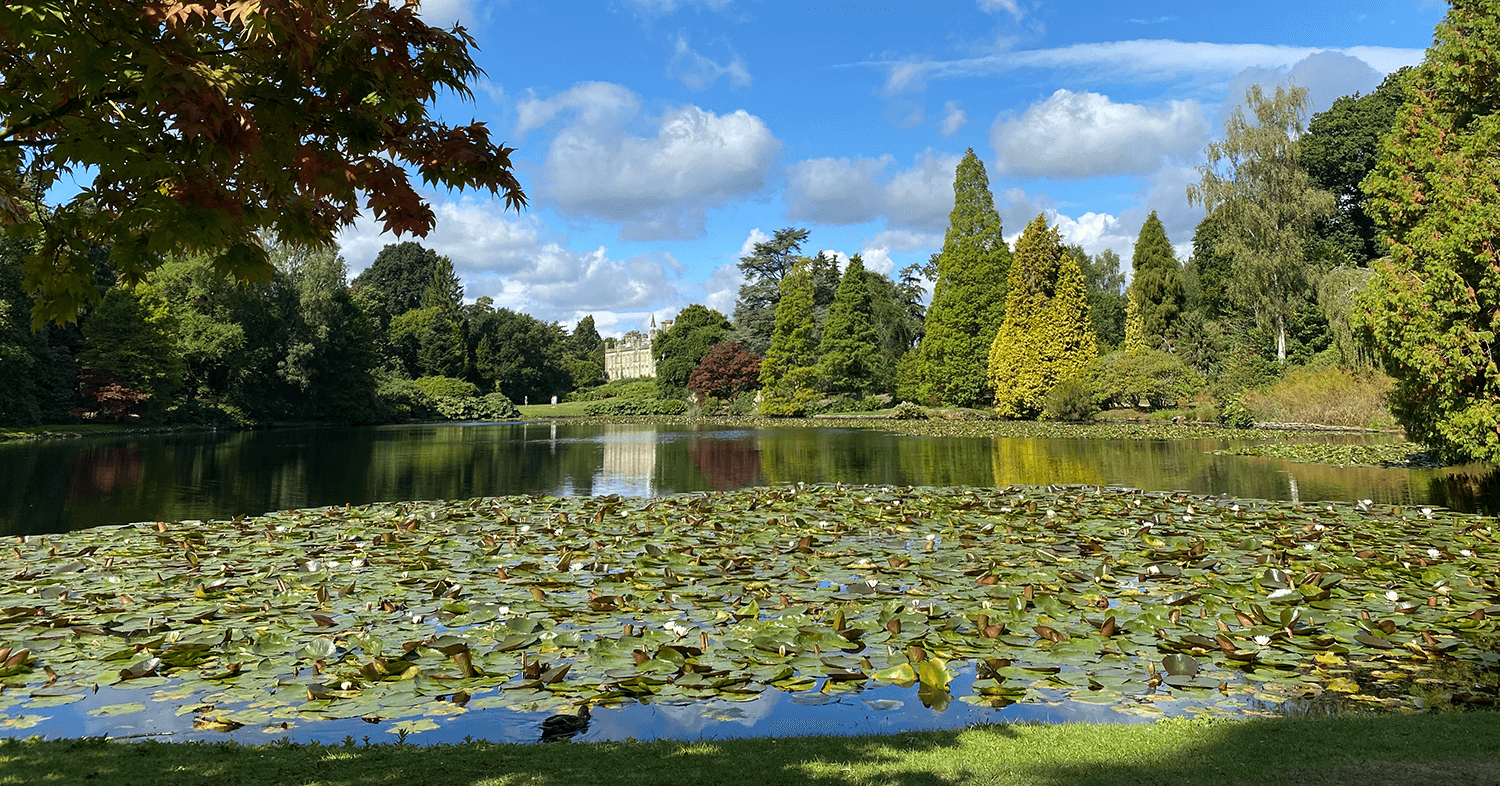 This is just a selection of our favourite locations, but there are many more lovely Autumnal walks to enjoy near the South Downs. Let us know your favourite ones – we would love to know. If you are looking for things to do in Sussex and the South Downs then take a look at our other suggestions.