Cycling the South Downs Way in 2 Days
If you are a very fit and keen cyclist then you will likely be more than able to cycle the South Downs Way in just 2 days. You will ideally want to plan out your cycle route along the South Downs Way, making the first day longer than the second so that your route is not as strenuous when you are feeling a little sore on the second day. Ideal places to stop overnight are near Storrington/Amberley, if you are cycling from west to east. This will make the first day roughly around 54 miles if stopping in Storrington and the second day 51 miles.
If you are cycling the South Downs Way in 2 days from the other direction, then look at staying in the Amberley/Bignor hill area overnight for a first-day cycling distance of 50-55 miles. See our accommodation listings for places to stay overnight and look out for the cycle icon highlighting accommodation options with bike storage facilities.
The map below highlights water stops and places to get food along the South Downs Way, as well as the midpoint for cycling the South Downs Way in 2 days and a cycle route. Use the toggle in the right-hand corner of the map to select the filter(s) you require.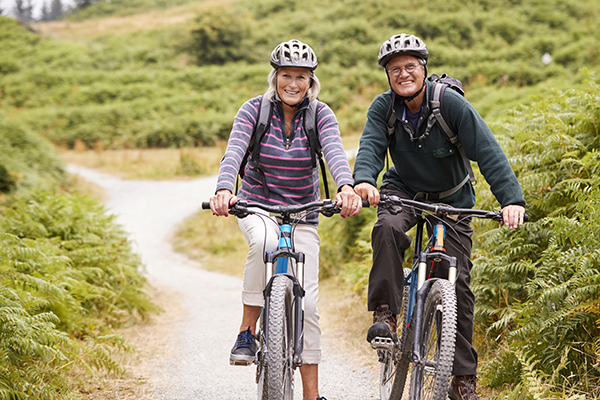 Route Sections