The peaks of the South Downs boast some of the best views in the South East. With a landscape that stretches for miles around, it's not hard to see why people flock to the South Coast for relaxation and stunning views. If you're looking for the best photography spots on the South Downs Way, then we've rounded up some of the ideal locations for you to visit.
Harting Down, West Sussex
Probably one of the most beautiful stretches on the South Downs Way, Harting Down boasts some panoramic views of Sussex. You can get here by parking at Harting Down car park (bear in mind this car park is incredibly busy). If you are struggling to find a space, you can always park in the village and walk up or park at Cocking car park and walk westwards to Harting Down. If you are lucky enough to go on a nice sunny day then the views will be even better!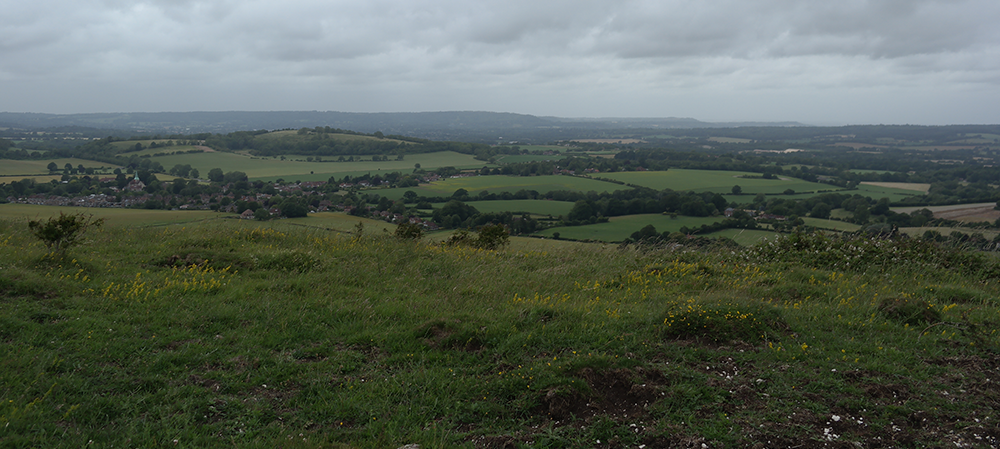 Butser Hill, Hampshire
At 271 metres high, Butser Hill is guaranteed to give you spectacular views. There is a large car park at the top, or you can walk up from the bottom if you prefer more of a challenge. This is a popular spot for paragliders and there are plenty of benches where you can sit and enjoy the view. Only Fools and Horses was also filmed here on the western side, in a scene featuring a hand glider!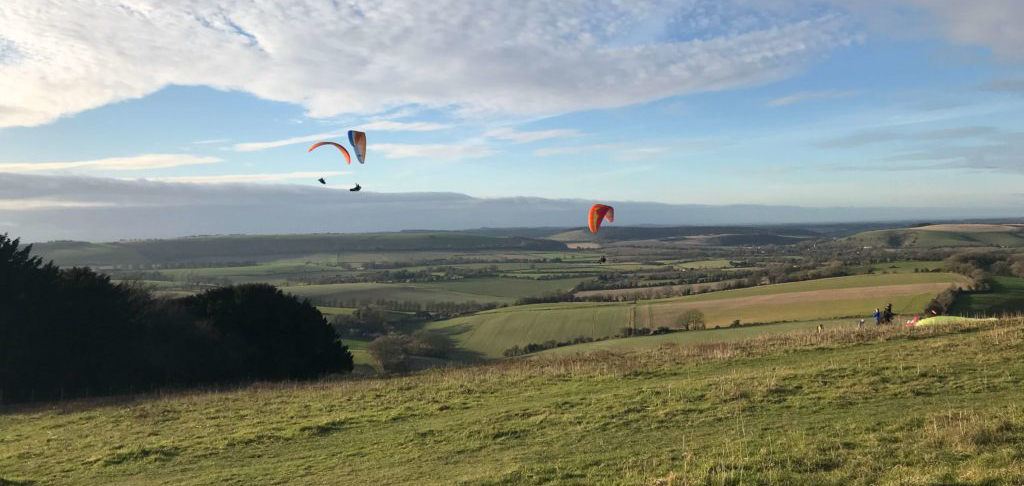 Ditchling Beacon, East Sussex
Ditchling Beacon is the second highest point on the South Downs Way and is another great location for some of the best views in Sussex. The National Trust car park is very busy here also, but if you can't find a space, you can park at the Jack and Jill windmills and walk from there. On weekends, there is usually a coffee truck which sells snacks as well. Ditchling Beacon gives great views of Brighton and the Weald, but make sure to wrap up warm as it gets very windy!

Seven Sisters Country Park, East Sussex
You can't think about great views and not include the Seven Sisters! If you are wanting a lovely walk, why not park at Birling Gap car park and walk east up the cliffs with views of Beachy Head and Eastbourne. You can get refreshments at the National Trust cafe and is the perfect spot to walk your dog. Keep well away from the edge as the cliff edge may be unstable.

Black Down, West Sussex
Black Down is the highest point in the South Downs National Park and stands at 280 metres. The views stretch for miles over the heather and is a wonderful place to visit at sunset. Black Down is home to some Belted Galloways and there are also deer and bats here too. The walk around Black Down makes for a very leisurely walk – don't forget to visit the Temple of the Winds for a different viewpoint! You can park at any of the car parks on Tennyson's Lane, but they can get very busy as they are only small.
Devils Dyke, East Sussex
Devils Dyke is a 100m V-shaped valley and another great walking spot. You can do a nice 7-mile walk from Ditchling Beacon to Devil's Dyke as seen here or there are a great many other walks you can do. If you don't want to follow a specific route, just follow the footpaths along the top of the downs – you can always turn around when you've had enough! It's also a popular spot for mountain bikers, kiting, paragliders and picnickers and is perfect for kids to cycle along due to the flat nature of the trail!