Amberley to Upper Beeding (13 Miles)
Once rested and raring to go, the South Downs way continues through Amberley and slightly uphill and along a lovely scenic ridge. Kithurst Hill car park is along this route between Amberley and Storrington, but it is unfortunately not suitable for horseboxes.
At Washington, you have to cross the A24 – a very busy road which will be highlighted on whichever South Downs Way National Trail map you are using – once you have crossed this, you are soon back on the path and on your way up to Chanctonbury Ring. There is a water stop available just before the A24 if going from west to east.
Chanctonbury Ring is a prehistoric Iron Age fort which is distinguished by its cluster of trees and you can stop and enjoy the views from here.
The Way continues along the top here and you have the option to descend into the pretty village of Steyning, where there are countless cafes and a supermarket should you need them. Continue along the path and you will see the chalkworks at Upper Beeding.
Come off at the river and head into Bramber – while it is possible to continue on to Upper Beeding, it makes more sense to come off early, as you can get to Upper Beeding through Bramber without walking all the way around, should you wish to continue the long way around, your South Downs Way National Trail map should highlight the alternate route.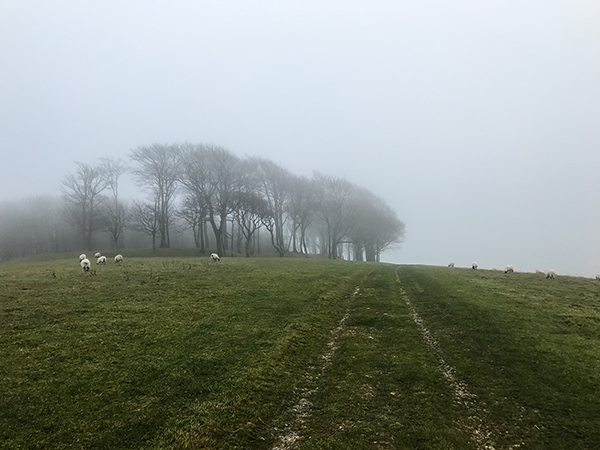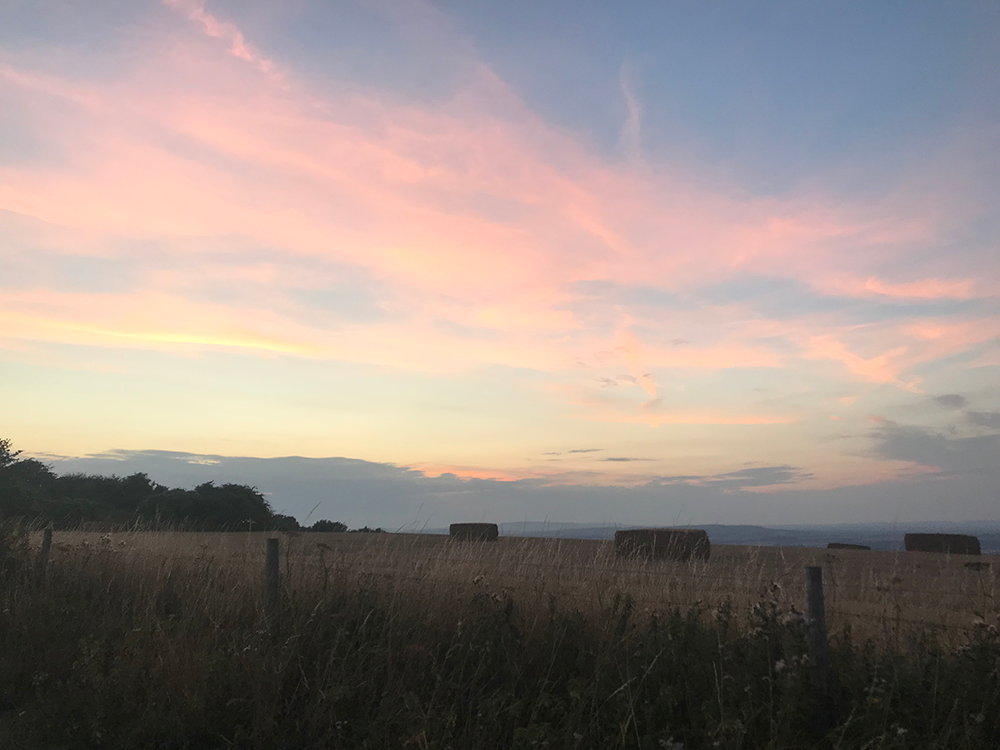 Bramber is a lovely quaint village with essential amenities. There are more options to stay and eat in Bramber as you will see below! Nearby Bramber is Bramber Castle – a Norman motte-and-bailey castle of which some parts remain.
The Old Tollgate is a hotel and restaurant so you can stay and eat without needing to walk any further, or, you can stay at the Castle Inn. Upper Beeding, just over the bridge from Bramber, and has a petrol station and amenities such as a pub and newsagent and nearby Steyning also has a supermarket, bank etc should you need more options.