Exton to Buriton (13 Miles)
The beginning of the route from Exton to Buriton includes some temporary paths, so you may have to explore the area slightly or use a map to find some of these stunning alternative paths. Once you are back on the main South Downs Way track you will have some wonderful views to look forward to. This stretch of the route covers all the hills and is especially good if you are looking for a Butser Hill walk or dog walk. The first hill you will encounter is Old Winchester Hill, featuring some tumuli and a seat to rest your legs! The next hill you will stumble across on this section of the route is Salt Hill, from here you can see across to Butser Hill – one of the highest points in Hampshire.
Next on this Butser Hill walk, you will finally reach the star of the show, Butser Hill. Coming from Limekiln Lane, there are some spectacular views from the top, and on some of the sunnier days, you may even see paragliders! This stunning section of the Butser Hill walk really is a highlight of this section of the South Downs Way.  Towards the end of the path, it takes you through Queen Elizabeth Country Park, where there is also a visitor centre and cafe. As you exit the park you reach the end of this stretch – in Buriton!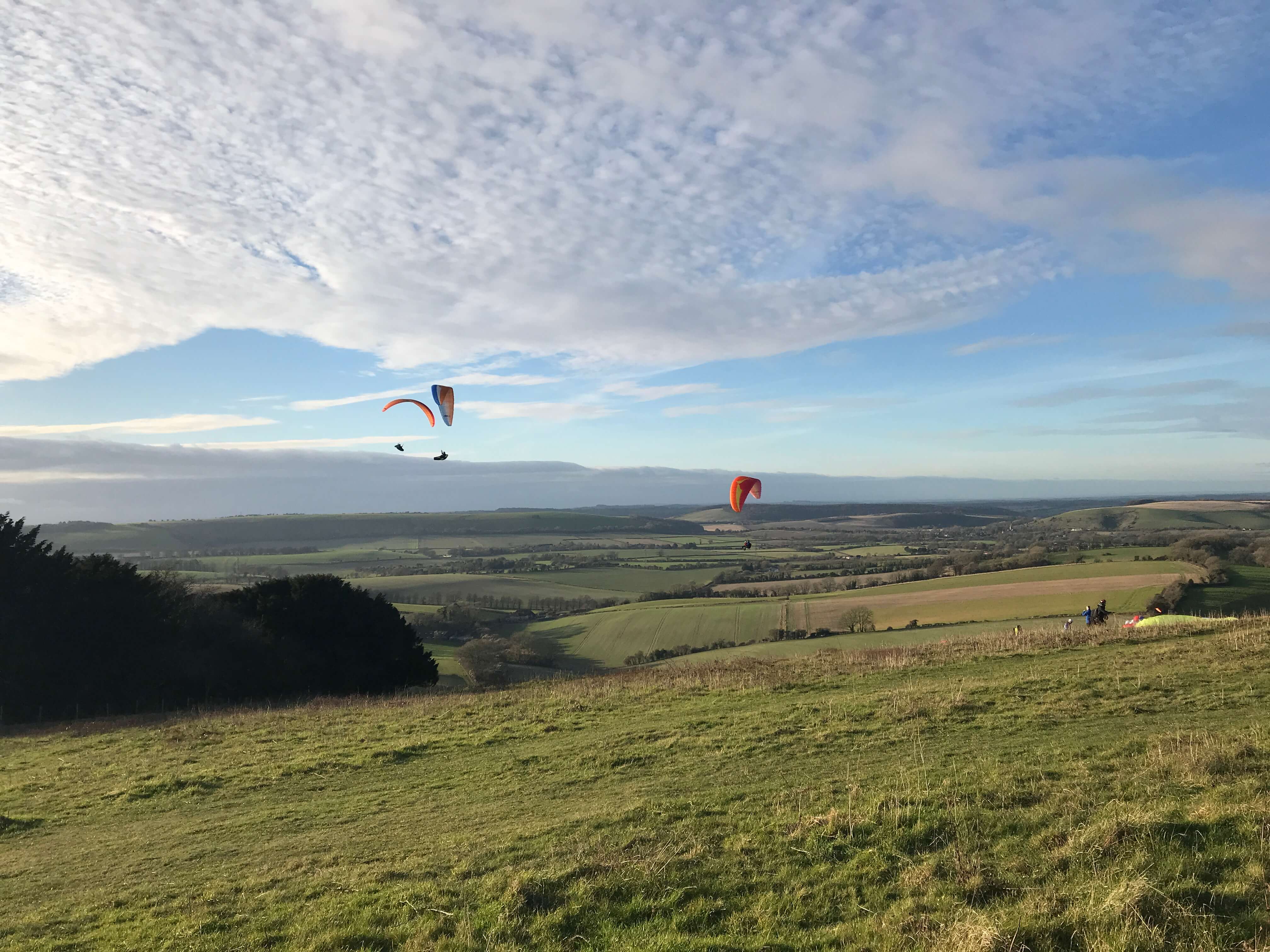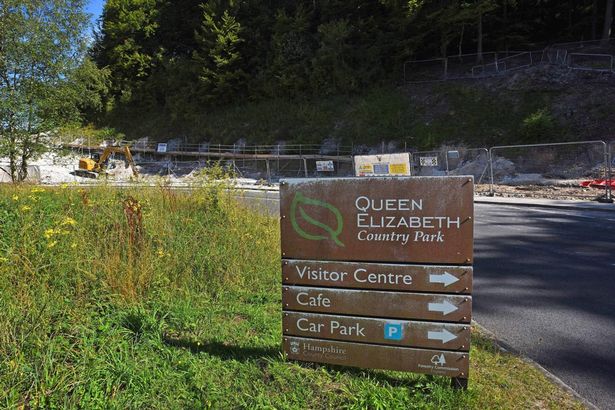 Queen Elizabeth Country Park has some lovely facilities including a cafe, toilets and visitor centre and is well used by walkers exploring the South Downs.
To stay overnight in Buriton, you can stay at the Village Inn, which also offers food or Nursted Farm B&B. Alternatively, if your legs can take it, come off the route and walk the extra miles to Petersfield, where there are more options in terms of both food and accommodation.
Section Map
Route Sections